In organizations that have any relation to IT, which let's be honest it is probably everyone nowadays, digital transformations are happening. Whether it's a migration to the cloud, adopting data science, or transforming into a DevOps organization. Everyone is facing the same problem- the need to close the skill gap and adopt new technologies and concepts.
As a result, you now have the impossible task of finding new talent to hire. Why is it impossible? Because all of the people that have the required skills and knowledge have all been picked up by the Googles and the Facebooks of this world. So you have to make do with your existing workforce. And what do all of your people need? The right tools to help them upskill for the future.
Challenges in Upskilling
Upskilling does come with a few challenges. A big one is motivating people that have worked a certain way for most of their careers, now to hit the restart button and learn something new.
Another challenge is digital transformations are usually organization-wide. You probably need to upskill hundreds, maybe thousands of people, cost-effectively to use this new technology. And if your organization is not doing it quickly, most likely your competitor will be. To overcome these challenges that come with a digital transformation your organization needs two things. You need to adopt new tools, as well as, an effective way to upskill employees with the new skills that are required in this kind of transformation.
For example, if you're going to the cloud, your people need to know all about AWS and Azure. If you want to learn about data science, they have to start learning how to program Python or R. 
You need to have a scalable solution because you cannot just send everyone to classroom training. Especially if you want to train thousands of people, that's just not doable.
Challenge-Driven Learning
At Instruqt, we are looking at ways that you can have real challenges based on real-life scenarios, how you use real technology, not simulations. It's also thinking and supporting the idea of technology, bite-size learning, and giving them the experience of learning by challenging them to think for themselves. 
What you will learn from this video:
1. Why is upskilling an essential part of your IT transformation?
2. What is Instruqt and how it is driving IT transformational change in upskilling Enterprise IT professionals and teams?
3. The importance of transitioning from old school passive online training to a new, fresh online learning-by-doing, challenge-driven- gamification platform is a gamechanger for your IT professionals
4. Why upskilling 100's or 1000's of IT Professionals can be a cost-effective, and innovative with Instruqt's sandbox development environment that can support specific tools like AWS, Google, Hashicorp + more as well as training for IT Best Practices like DevOps, Cloud and Data Science.
Sources:
Who is Deborah Burton?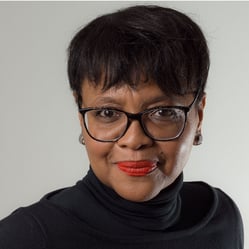 Deborah is the new CEO of Instruqt, where she works with her team to help traditional IT organizations transition to a new innovative way to train and upskill their IT professionals and teams. Instruqt's interactive learning-by-doing, platform is "changing the game" when it comes to online education and training. With 36 years working in the IT sector, Deborah brings a wealth of knowledge with her from her previous positions. Her most recent as the Managing Director of the DevOps Agile Skills Association (DASA).
Who is Adé Mochtar?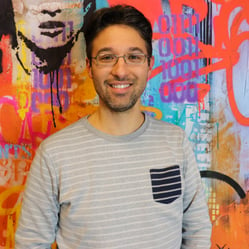 Adé is Co-Founder and CTO of Instruqt, a hands-on learning platform for IT technology. Before starting Instruqt, he was an engineer and consultant in Cloud and DevOps-related topics. A big part of that job was to educate organizations on how to adopt new technology. With Instruqt, he tries to achieve the same but on a larger scale. His mission is to make learning DevOps and Cloud more effective and fun.
Instruqt — Changing the face of IT learning
Have you heard of challenge-driven learning? At Instruqt, we have our eyes set on an ambitious goal: to change the face of tech learning. We are an online, hands-on learning platform. Enterprises make use of our learning solutions to upskill at scale cost-effectively. Tech companies fast track time-to-value by helping customers master their technologies with bite-sized interactive tutorials in a sandbox environment. We work with leading brands to accelerate the adoption of new technologies and create digital winners.
Instruqt
We help organizations accelerate the adoption of new tools and technologies for employees, partners, and customers.